The most reliable and affordable septic tank pumping service for Butler, PA and surrounding areas.
Call today for your appointment.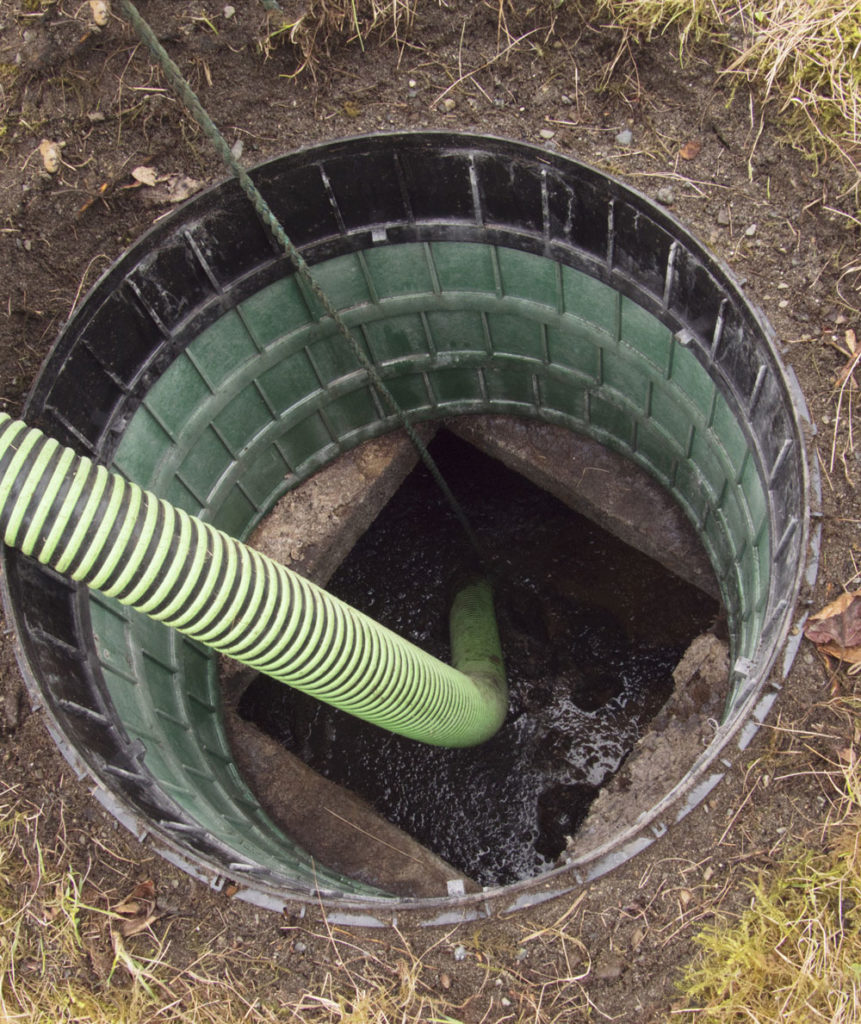 Is your septic tank almost full, or overflowing?
It's not a situation you can ignore because an overfilled septic tank can destroy your septic system and impact your health and environment in the worst possible manner. Only a well-functioning tank can properly treat and dispose of wastewater from your residence.
How does a modern septic system work?
Wastewater from your home gets collected into a septic tank where bacteria are present. These bacteria consume and dissolve this waste and then effectively separate it into solid and liquid. The liquid separated from this waste drains through to the leach field. Here this water passes through the layers of soil having minerals and rocks where it gets clean and again returns into the ground system.
Why is septic tank pumping a must?
Penn State University recommends pumping your septic tank every two to three years in order to keep a tank running efficiently. If the solid ratio in your septic tank becomes too much it will start to discharge out with the liquids and eventually start to sludge up the leach field and not allow the water to pass through the soil and rock as it should. Therefore, it's important to pump the septic tank to remove the solid matter so that you maintain a ratio that is more liquid than solid.
Click here to view Pennstate State's article on how often you should service your septic tank
Your septic tanks handles all of the human waste from your home. That's why it is essential to keep it functioning safely and hygienically. A well-maintained septic tank shouldn't smell or pose any sort of danger to your household. An inadequately maintained or full septic tank not only smells bad but potentially releases dangerous bacteria, nitrogen, and phosphorus into the groundwater. It also affects your family, pets, and garden.
Septic tanks are located beneath your property, and it might be difficult to detect the problems with it. A regular maintenance plan must be adopted to maintain your septic tank and septic system to ensure its continued health and effectiveness. Septic tank pumping is recommended every two to three years. Not only does this keep your system clean and functioning properly but it can also help to detect any issues that would cause your septic tank or septic system to malfunction.
Some of the common problems and issues affecting your septic tank are:
Leaking
Overflowing of the tank
Issues with dividing walls
Damaged or missing outlet baffles
Damaged covers
Tree root intrusion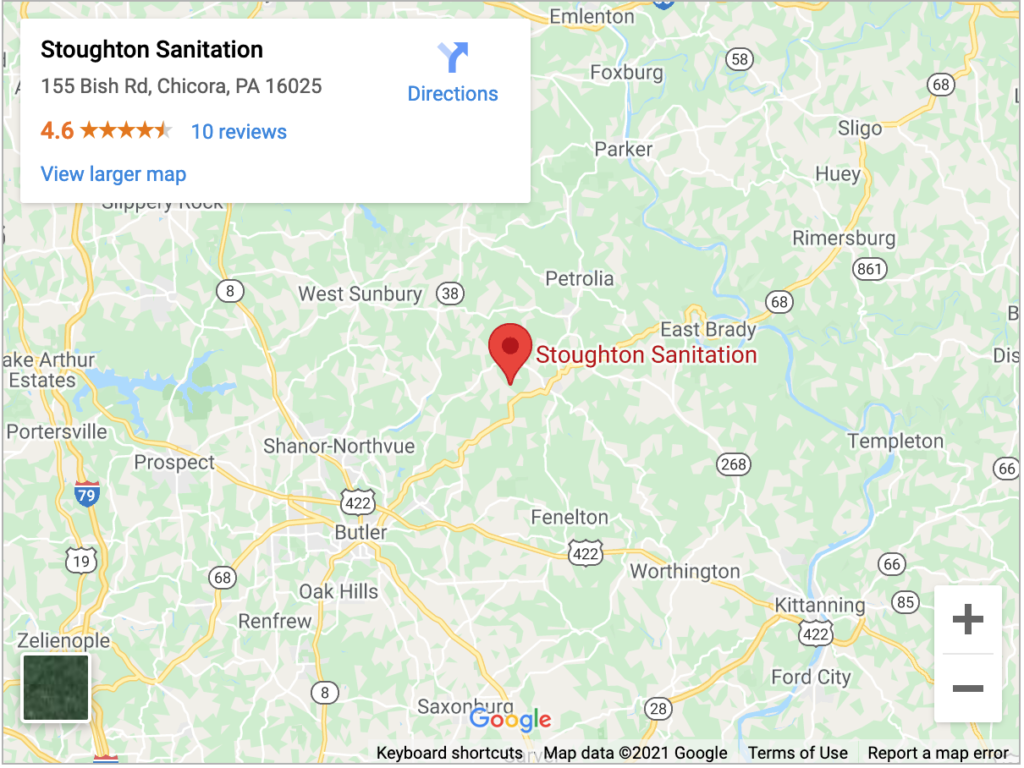 Stoughton Septic serves a wide range of areas in Butler, South Clarion, and Western Armstrong Counties
We're located in Chicora, PA and our service area is roughly a 15 mile radius from our location to the following areas:
Chicora, Butler, Karns City, Petrolia, Bruin, Boyers, West Sunbury, Prospect, Renfrew, Saxonburg, Sarver, Cabot, Fenelton, Herman, East Butler, Parker, East Brady, Worthington, and Eau Claire.
Call today for your appointment.
Signs that show your septic tank needs pumped out
Here are few important signs that indicate that the septic tank is due for pumping:
An overflowing septic tank might lead to drainfield blockage, and this clogged drain field shows many signs that you may notice, such as; slow drains, tiny water pools in your yard, unpleasant aromas, excessive levels of nitrogen in your drinking water, or greener grass around the drainfield
For whatever reason, if the septic tank fills up, it will either overflow into the grass and drain field area or back up into the home. A failed septic tank system pollutes the groundwater and the environment also. Alternatively, a backup might develop if too much scum is in the tank and it blocks the input pipe.
You cannot consider this condition a sign of due pumping, but If your septic tank hasn't been pumped out in the past two to three years, it's time to arrange one. It's important to pump the tank often enough to keep it from filling up and causing problems.
Click here to view Pennstate State's article on how often you should service your septic tank
We love hearing from our satisfied customers
Our septic tank pumping service has earned us a reputation for performing high-quality services courteously and reliably. As a result, you may rest assured that your septic tank will be thoroughly pumped out.
Great service called at 8am Lewis was there at 2pm to pump my septic very friendly and reasonably priced would definitely recommend using this company !!
– Curtis
Called to get septic pumped at 5pm today and had it done by 9pm. No extra charge for emergency. If you live in Chicora this is the guy to call.
– Dave
Great response time, had same day service! Very professional, knowledgeable and all around nice! Will definitely recommend and use again for my home septic needs!!
– Sheri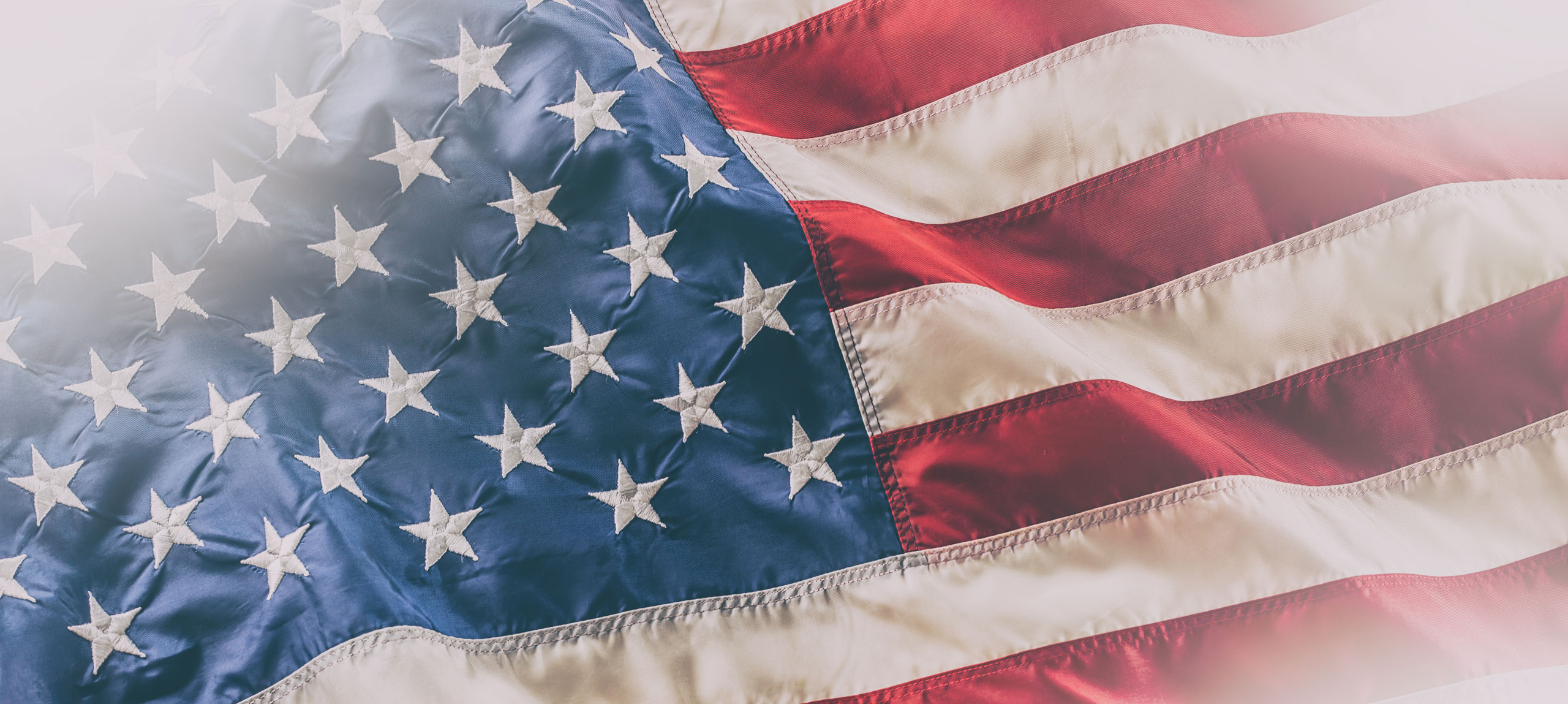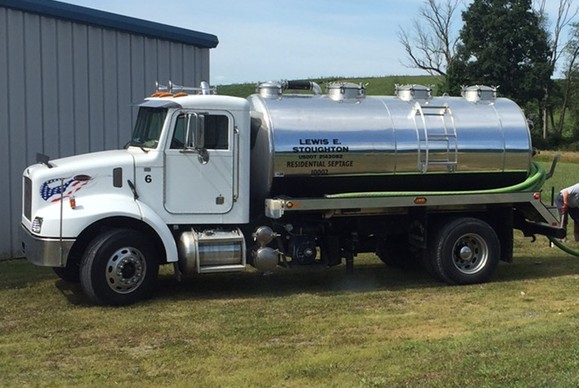 We're here to help! Call Us Today!
Stoughton Septic understands the importance of septic tank pumping to keep your septic system running smoothly. You can expect high-quality when you choose us for your septic tank pumping needs in the Butler, South Clarion, and Western Armstrong Counties of PA. We will be there to quickly and safely pump your septic tank.